Our strengths
Our working atmosphere is collegial and personal.
We offer a training place near where you live.
During your training, you receive plenty of advice and support.
Your training period can be shortened if you fulfil certain conditions.
An attractive salary is second nature to us.
We reward you for attaining good marks.
We refund travel costs to and from the vocational school.
Enjoy free refreshments at work (speciality coffees and water).
We arrange annual team-building events and various employee celebrations.
If you wish, you can be part of our trade fair team at the world's largest construction trade fair in Munich.
Working at other locations in Germany and abroad is a possibility.
We offer language courses and support you in widening your skills.
With over 90% of trainees taking up permanent positions with us at the end of their training, our record speaks for itself.
Good skills development opportunities for successful trainees later in their career with regular training and professional development courses.
Wholesale and foreign trade management assistant (m/f/o)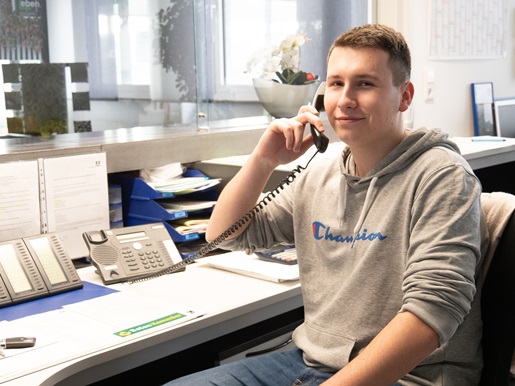 Wholesale and foreign trade management assistant (m/f/o)