Project data
Project

Construction of the world's first zero-energy bascule bridge



Location
Kampen, Netherlands


Purpose
The N50 expressway is being widened to increase safety and improve traffic flow.


Formwork systems

NOEtop wall formwork

NOE AB 300 hinged working platform





Special features
The special feature of the project is the replacement of the existing Ramspol Bridge with a higher and wider bascule bridge. Once complete, the new Ramspol Bridge will be the first energy-neutral bascule bridge anywhere in the world. Energy neutral means the energy required to open and close the bascule bridge is created by the bridge itself.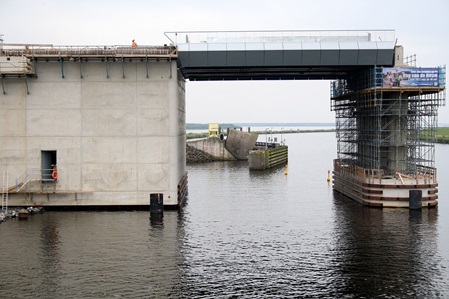 During an official site visit, Jan Thomassen, Managing Director of NOE-Bekisting­techniek said: "We are proud that we have made an important contribution to realising this project with our formwork systems."